In Lucknow, the capital of UP, a video of a young woman beating up a cab driver in the middle of the road in front of traffic policemen has become a topic of discussion. In this video, the girl is jumping and thrashing the cab driver. Even though the police are now talking about the investigation in this case, but questions are being raised on its action. There is a demand to arrest the girl on social media. At the same time, CCTV footage of the incident has also surfaced, in which the girl is seen crossing the road between moving vehicles. Gleaming CBD Gummies Canada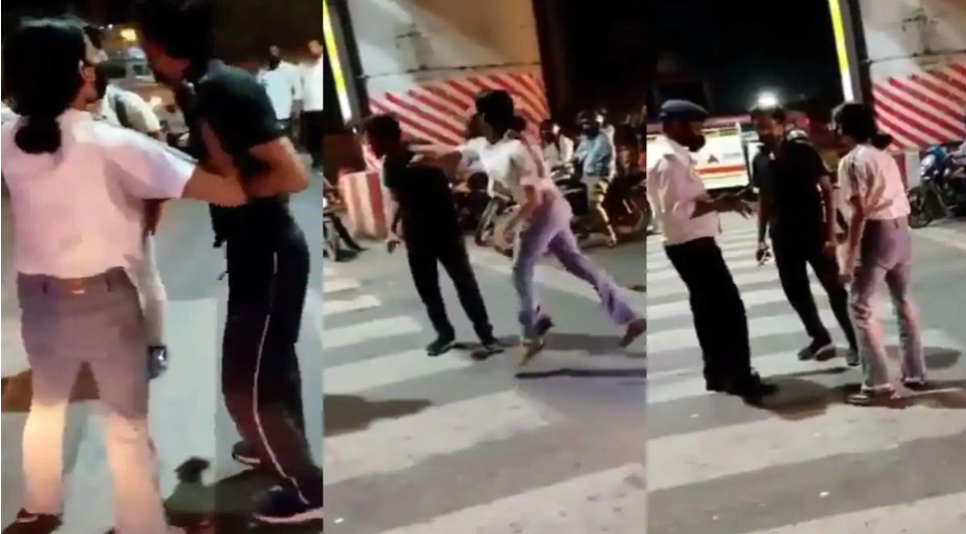 Girl beating the cab driver
In fact, a young woman beat up an Uber driver on Friday night alleging a cab driver of an accident. In the middle of the road, the girl slapped the driver several times and snatched the phone, and broke it. When a young man came forward to help the driver, the girl also clashed with him. Others present there were seen making videos of the incident. On information, the police took both parties to the police station. Meanwhile, the video of the incident was posted on social media and it became very viral on seeing it.
Inayat Ali, a resident of Wazirganj, told that his younger brother Saadat Ali drives an Uber car. Saadat was returning home after leaving a ride in the Sarojininagar area on Friday night. When the signal was red, he stopped at the Awadh crossroads of Krishnanagar.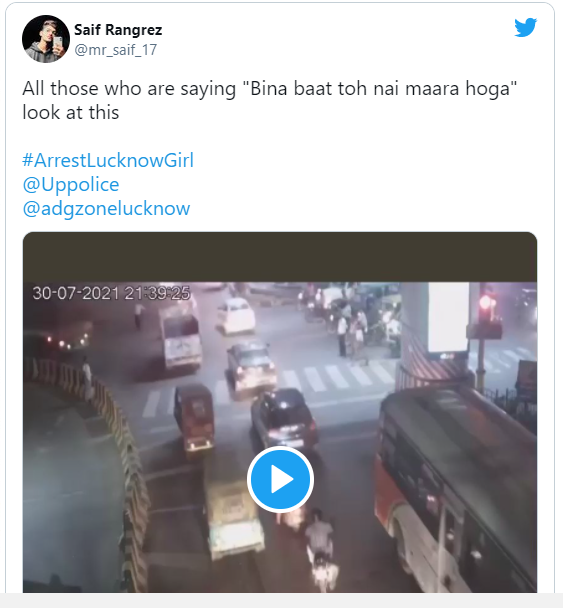 Instagram story
Meanwhile, a young woman who came from behind started shouting saying that the car should be driven properly. It is alleged that the girl snatched the phone and broke it and grabbed the collar and took Saadat down from the car. The girl, who had lost her temper was shouting at the cab driver. During this, the girl gave many slaps to the cab driver.
In this case, the footage of CCTV installed at the Awadh intersection has also come to the fore. In the footage, the girl is seen crossing the road in the middle of moving vehicles. The girl is seen walking on the zebra crossing in the middle of the green signal when suddenly the cab driver is seen stopping the vehicle by applying brakes. Then after this, the girl starts beating the cab driver.
It is seen in the viral video that two traffic policemen were stationed at the intersection when the girl thrashed the driver. The policemen, instead of stopping the uproar on the beach road, stood silent.
Inayat told that he traced the Uber car online when Saadat's call was not picked up in the night. During this, he reached Krishnanagar with brother Dawood as soon as he met him at the location police station. It is alleged that the policemen present there also stopped them, accusing them of not talking properly.
Also, Read – PM Modi dispatches voucher-based advanced installments arrangement e-RUPI. How it functions